About Lawnsavers;
your Lawn Experts in Runcorn
Lawnsavers Lawn Treatment Services is a leading Lawn Treatment Service Provider in Runcorn.
Lawnsavers Lawn Treatment Services' objectives are to be the premier lawn care specialists in Runcorn – this will be realised through our keen pricing policy and our customer's recommendations.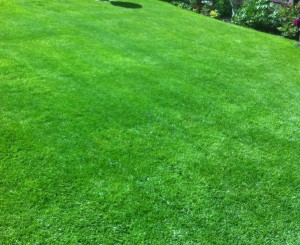 Lawnsavers Lawn Treatment Services is a small business based in Runcorn Cheshire.
The owner of Lawnsavers is an old hand when it comes to lawn treatment; he first became involved with lawn treatment way back in the spring of 1994 when he started working for a well known reputable Lawn Treatment company.
During his time as an employee he had many roles, including treating lawns, carrying out lawn surveys, giving lawn advice, sales and marketing and training new staff.
He became a branch manager for a franchisee for a while but in 1998 decided to purchase his own lawn treatment franchise from the company, covering the Cheshire area.
He had great success growing the franchise mainly from customer recommendations and the franchise continued to grow. He decided to sell the franchise in March 2010, and in March 2011 set up Lawnsavers Lawn Treatment Services which is not a franchise but is independently owned he wishes to keep the company small and avoid employing anyone so he can specialize in his passion of giving his expert lawn advice and carrying out his lawn transforming treatment work.

---
Lawnsavers Lawn Treatment Service covers Runcorn, Warrington and the
surrounding areas, including Widnes, Frodsham and Helsby. Lawnsavers objectives are to provide a professional, friendly, local and affordable service.
---
Call today to book a no-obligation appointment from one of the northwest's leading lawn care treatment specialists.
Tel:   07714 945278
email:   info@lawnsavers.co.uk
Text us on:   07714 945278
www.lawnsavers.co.uk